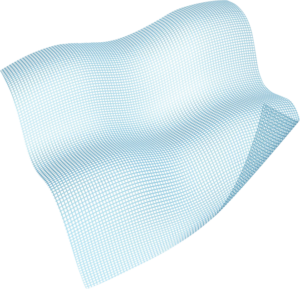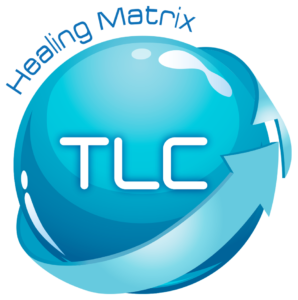 UrgoTul is produced using Lipido-Colloid Technology, an exclusive patented innovation from Laboratoires Urgo.
UrgoTul is a non-adhesive, non-occlusive interface, composed of a polyester mesh impregnated with hydrocolloid particles (carboxymethylcellulose), paraffin oil, petrolatum and polymers.
PROPERTIES
In contact with wound exudates, the hydrocolloid particles gel and interact with the petrolatum component of UrgoTul to form a lipido-colloid gel in contact with the wound, creating a moist environment that promotes the healing process. UrgoTul has pro-healing efficacy, stimulating the proliferation of fibroblasts, key cells in the wound healing process(1,2,3).
Greasy in terms of its chemical composition without being greasy to the touch, UrgoTul does not stick to the wound or its edges: dressing changes are painless and atraumatic for the wound.
This results in some specific properties:
maintenance of a high level of greasy coating over time(4),
removal that causes no damage to newly formed tissue(5),
painless dressing changes for the patient.
INDICATIONS
UrgoTul is indicated in the treatment of:
Acute wounds (burns, dermal abrasions, traumatic wounds, postoperative wounds), chronic wounds (pressure ulcers, diabetic foot ulcers) at the granulation and epithelialisation stage.
Congenital epidermolysis bullosa wounds.

* Traumatic wound: wound treated with UrgoTul Border.
Flexible and highly conformable, UrgoTul is particularly indicated to cover irregular wounds or wounds in difficult locations, as well as for packing deep wounds.
Contraindications:
Known sensitivity to the dressing.
INSTRUCTIONS FOR USE
Wound preparation:
Clean the wound using the conventional care protocol.
If an antiseptic has previously been used, rinse the wound carefully with normal saline before applying UrgoTul.
UrgoTul can be cut using sterile scissors to fit the dressing size to the wound and surrounding skin.
Dressing application:
Remove the protective tabs of UrgoTul.
Apply UrgoTul directly to the wound.
Cover UrgoTul with a secondary dressing (sterile pads).
Secure the secondary dressing using a stretchy bandage, multi-stretch adhesive tape or a tubular mesh.
Dressing changes:
UrgoTul dressings should be changed every 2 to 4 days, depending on the wound to be treated and its clinical condition. UrgoTul can be left in place for up to 7 days under multilayer compression in venous leg ulcers.
In congenital epidermolysis bullosa wounds, it should be changed every 1 to 3 days.
Precautions for use:
UrgoTul sticks to latex surgical gloves. It is therefore recommended that gloves be moistened with normal saline to facilitate handling of Urgotul in this case.
In the event of clinical signs of local infection, the doctor may decide to continue treatment using an antibacterial dressing.
In the event of deep, irregular or fistular wounds, leave part of the dressing visible and accessible outside the wound.
UrgoTul must not be used during hyperbaric oxygen chamber therapy without an oxygen mask (risk of combustion due to the presence of fat). This contraindication does not apply for hyperbaric oxygen chamber therapy with an oxygen mask if the oxygen concentration inside the chamber is less than 25% and if UrgoTul is not applied on the area over which the mask is placed.
Sterile individual packaging, for single use: reuse of a disposable dressing can lead to risks of infection.
Check that the sterility protector is intact before use. Do not use if the packaging is damaged.
Do not re-sterilise the dressing.
FORMATS




CLINICAL EVIDENCE
(1) Meaume S. Urgotul: a novel non-adherent lipidocolloid dressing. British Journal of Nursing. 2002, Vol 11, issue 16.
(2) Bernard FX et al. Effets d'un pansement lipidocolloïde sur la production de matrice extracellulaire. Journal des Plaies et Cicatrisations, 2007 (study conducted on Urgotul).
(3) Bernard FX et al. Stimulation of the proliferation of human dermal fibroblasts in vitro by a lipidocolloïd dressing. Journal of Wound Care, May 2005; 14 (5): 215-220 (study conducted on Urgotul).
(4) Le Berre. Y. Lurton et al., Pansments imprégnés : tulles/interfaces. CPC 2005 poster, Paris
(5) Meaume S et al. The importance of pain reduction through dressing selection in routine wound manager the MAPP study. Journal of Care 2004, vol 13, No 10, 409-413 (study conducted on UrgoTul).